ANNOUNCEMENTS
Thanks to all who came out for our 40th (well...41st) reunion weekend!
And...if you couldn't make it this time, we hope to see you in 2025!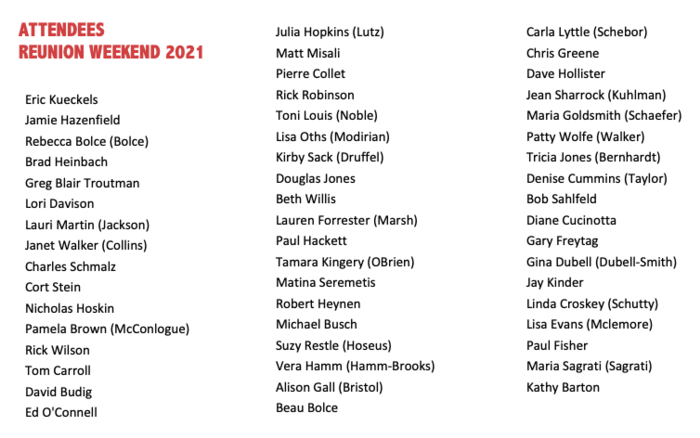 Greetings and Welcome to the IHHS Class of 80 Website!
Please SIGN IN to see classmate profiles, make a donation to keep to the Class of '80, post on a classmate's profile page, reach out to classmates via private message, check out photos, or to view our memorial page.
Haven't signed in before? Find your name under "Missing Classmates" and follow the instructions!
Questions? Contact website administrator Lori D at: IHHSClassof80@gmail.com