Indian Hill High School
Class of 1980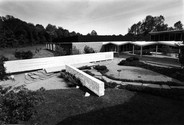 Reunion 2021
Our downtown venue is being held for us for Saturday, August 7, 2021.

BUT - because of the continued uncertainty regarding travel, gatherings, vaccine roll out, etc - we are holding off on any definitive plans right now.

If you can, please hold the August 7 date in your calendar. Most likely, we will be in touch in early spring with an update.

In the meantime, please encourage classmates who have NOT checked into the IHHSClassof80 website to create an account and log in, so that we will be able to easily contact everyone! (find out who still needs to log in on the "missing classmates" page of the website.)

And...we would love to hear more from you, so take a look at your profile page in order to update / add photos now!